Crosslist on ebay with PoshTask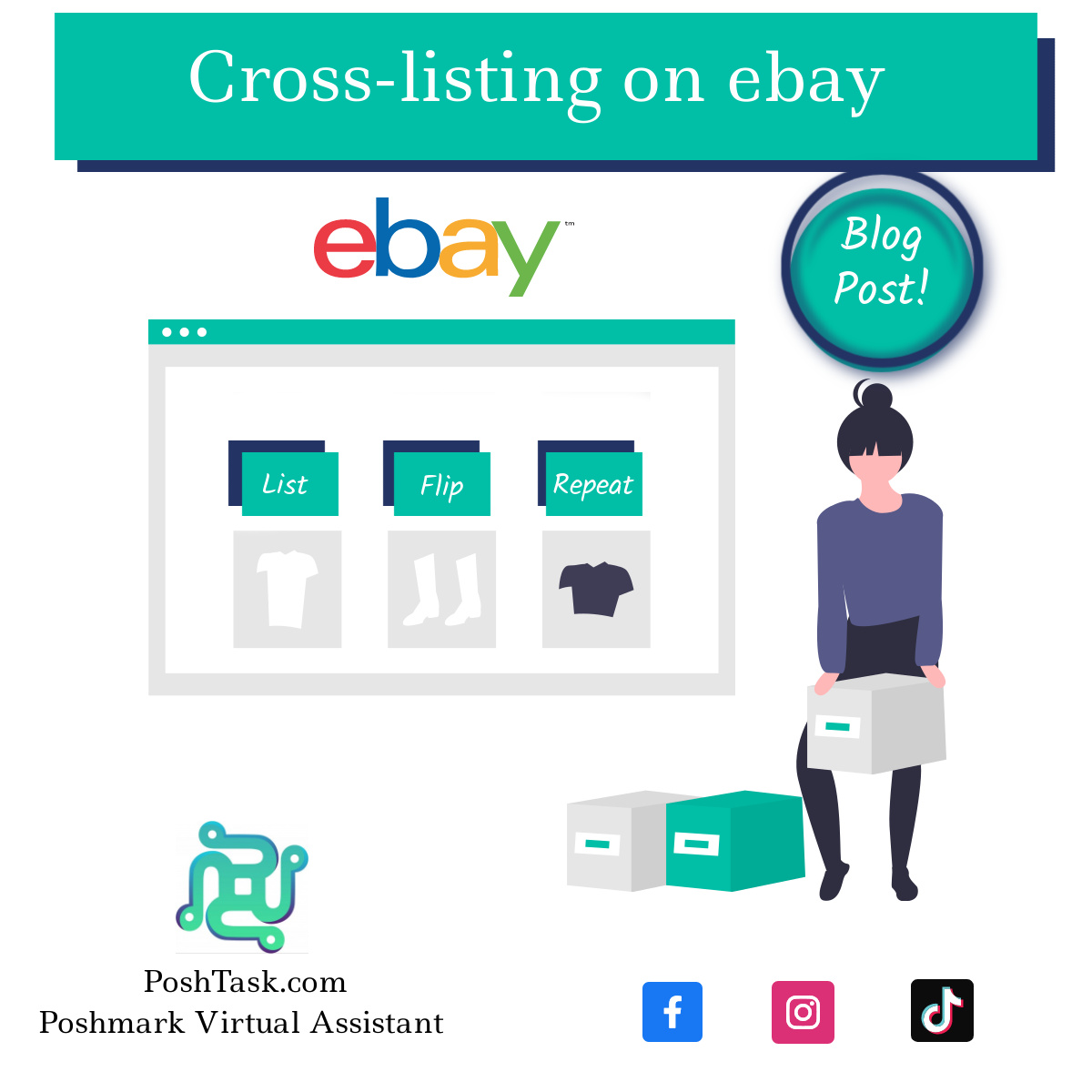 ebay was founded 26 years ago, originally started off as a hobby turned into the most popular online marketplaces for sellers and buyers globally. While Poshmark is probably your go-to for selling your products, here at PoshTask we highly recommend you start to cross-platform if you haven't already, to increase your chances of sales.
Before simply launching yourself onto the platform, there are certain eBay statistics and facts that can help you with crafting the best eBay strategy for your ecommerce store.
That involves understanding everything – including how many people use eBay, its biggest markets, and their best-selling product categories.
In this blog, we'll present to you the most important eBay statistics you need to know before you get up and running.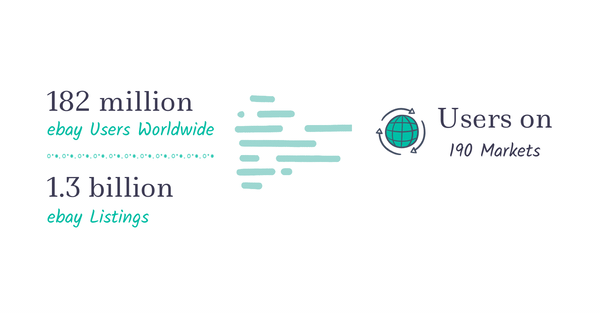 Number of ebay users
One of the very first eBay statistics sellers should know about concerns its usage – more specifically, the answer to how many people use eBay?
As of mid-2019, there are 182 million users worldwide. This marks a 1.11 percent growth in the number of eBay users from the previous quarter and a four percent increase from the year before.
The company attributes this growth to its recent efforts to improve the buying and selling experience for its users. These include simplifying buyers' returns process and facilitating purchases for volume-based discounted products.
Even though eBay users are scattered across 190 different markets, the United States is clearly the company's strongest market.
More than 70% of eBay's traffic comes from the US. This is followed by China (1.93 percent), Canada (1.84 percent), Russia (1.75 percent), and the United Kingdom (1.69 percent) – all of which make up just a tenth of its US traffic.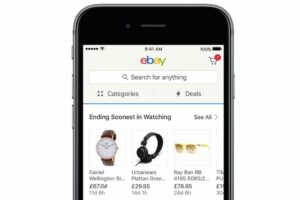 The ebay App
The eBay app has been downloaded a total of 476 million times. In the US, the app is proving to be particularly popular.
eBay statistics show that 3 out of 10 (34.9 percent) US mobile users use the eBay app with approximately 66 million monthly app users.
This makes the eBay app the third-most popular mobile shopping app among shoppers in the US, behind ecommerce giant Amazon's and Walmart's mobile apps, which are used by 80 percent and 43.8 percent of US mobile users respectively.
The eBay app also offers the highest reach among all Android retail apps worldwide. It's estimated 6 percent of all Android users can be reached with the eBay app – much higher than that of Amazon (0.97 percent) and Walmart (1.78 percent).
Top Selling
Electronics & Accessories is on top of eBay with 16.4 percent of all items sold on eBay falling into this category
But if electronics aren't your thing, clothing and accessories are nearly quite as lucrative  16 percent of all products sold on eBay are from this category. Less than half a percent in overall sales compared to electronics is exactly the reason why you should cross list your wardrobe from Poshmark to ebay. To get started sign up for our 3 day FREE TRIAL and your very own personal assistant will do all the work for you!
Number of ebay listings
Here's another eBay statistic that could affect your decision on how and what to sell among the 1.3 billion listings.
That's more than seven times the number of eBay buyers, which means a lot of products vying for the attention of 182 million buyers! With electronics and clothing on eBay's top selling product category, expect all sellers to want a piece of that pie.
But you shouldn't only be considering the top-selling categories as there are plenty of other ways to get your products selling on eBay. For sellers who are still unsure about what to sell online eBay actually has an extremely handy tool that can guide sellers on what they should be listing.
Their trending page has a list of products that serves as a guide. Not only does it recommend products based on season, but it also tells you how many times the product or product category has been searched for in the weeks leading up to it becoming a trend.
Promoted Listings
With 1.3 billion eBay listings, it's no wonder some eBay sellers are opting to invest a little more in advertising to ensure their listings are able to cut through the crowd and reach users.
Nearly 1 million sellers are using eBay's "promoted listings" feature on over 250 million listings. This helps sellers to boost their listings' visibility and consequently, sales.
Using eBay's prompted listings presents a win-win situation for both eBay and its sellers. Sellers can choose the rate they would like to apply to the listing and sellers are only charged for the promotion if the item is sold.
Clearly, it's a feature that's worked extremely well. This has helped to generate $89 million in revenue for eBay from just the second quarter of 2019 alone, marking a year-over-year growth rate of over 130 percent.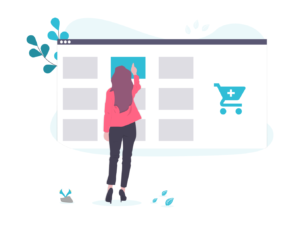 New V Used
80 percent of all goods sold on eBay are new. In terms of sell-through rate, used items are actually outperforming new items.
Globally, more than half of all used items listed on eBay get sold, as opposed to one-third of new items. However, the figures are pretty different for items sold on eBay US, with sell-through rates of 56.3 percent for new items and 39.8 percent for used items. This is another positive sign for anyone in the "used goods" market and why you should cross list.
Regardless of whether you decide to sell new or used items, make sure to list its condition accordingly and correctly or you may be in violation of eBay's selling policies.
Free Shipping
If you want to take your eBay business even further, you may want to consider offering free shipping. As it stands, 71 percent of all purchases made on eBay have been shipped for free.
According to eBay, this is an added incentive that helps to gain more buyers and boost visibility by having listings placed higher in search results.But even though free shipping may be an attractive option for buyers, as a seller, you may want to give this option a bit more thought.
Depending on the product you're selling, offering free shipping may end up costing you more. This is especially for bulkier items sold to buyers in inaccessible areas or who are located far away from you.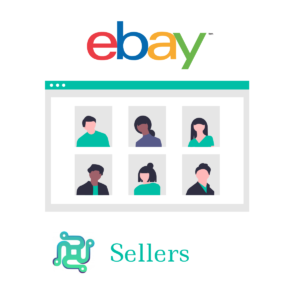 Ebay sellers
If the above eBay statistics still aren't enough to convince you of the online marketplace's popularity in the US, here's another fact that can attest to that: nearly three out of 10 of all eBay sellers are in the US.
That makes seven million US sellers out of the 25 million eBay sellers around the globe.
The second largest group of eBay sellers lies across the Atlantic in the UK, where 25 percent of all eBay sellers are. That means more than half of all eBay sellers worldwide are located in either of these two countries.
This is followed by China (17 percent) and Germany (16 percent). These four markets are home to 86 percent of all eBay sellers.
Australia completes the list of the top five countries where eBay sellers are located, with three percent of sellers from the land Down Under where Poshmark have recently started operating.
As you can see from this blog there is plenty of room for growth in your business if you haven't started cross listing, so why wait. 
Get started now!